What isn't there to love about the great state of Utah? It is home to some of the most beautiful natural landscapes anywhere in the world, including five National Parks that are absolute treasures. Residents enjoy a low crime rate and high-quality education. Plus, the economy is growing steadily at 8% annually.
There are four distinct seasons in Utah. Most notable are the dry summers of the desert, and the snowy mountains of the winter. And where there are gorgeous, snowy mountains…there are skiers! Add that to a hopping, beautiful tourist destination like Salt Lake City, and you have an ideal place for business ownership and quality of life – especially if you own a business that caters to both residents and tourists!
Two Different Paths to Business Ownership
When it comes to business ownership, there are typically two paths to get there, and they aren't necessarily snow-covered. You can invest in a startup that you design and develop on your own, or you can become part of a franchise network as the owner of a franchised brand.
The latter has the hard work done for you. Franchises come with a blueprint for operations, a ton of franchise support from the franchisor, and regulatory protection from the Federal Trade Commission. When you enter into a Franchise Agreement, it's a win-win for you, the franchisee, and the franchisor.
Now that we have hinted that Utah is awesome, and a franchised brand is a great way toward business ownership, let's check out the 5 Best Franchises for Sale in Utah.
Franchise Opportunities in Utah
We did mention the high quality of education in Utah, which is understandable with a franchise for sale that is part of the education industry. Let's count down from number five.
#5 Kumon – Top-Rated Tutoring for Math and Reading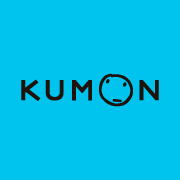 Consistent school-aged in the tutoring category by Entrepreneur Magazine, Kumon tutors school aged children in the subjects of mathematics and reading. Founded in 1954 and based on a Japanese learning model, Kumon has helped thousands of students fill the learning gap while providing franchise ownership opportunities to business builders.
The next franchise for sale in Utah that we believe deserves a place on the list is The UPS Store. When you're on vacation in Utah, you'll want to mail home all the goodies you buy in the ski shops! This brings us to number four of the 5 Best Franchises for Sale in Utah.
#4 The UPS Store – Retail Shipping, Postal, and Printing Services

You have likely heard of this franchise, thanks to the international United Parcel Service brand.  Founded in 1980 The UPS Store franchise has become the world's largest franchisor for retail shipping, postal services, printing and business service centers in the U.S. Business services include packaging, shipping, copy and print services, and you can even keep a mailbox there! If you are a fan of logistics, love the idea of getting creative with shipping, and enjoy supporting your local business owners, this may be a franchise opportunity in Utah worth exploring.
Utah is home to wide open spaces, and getting from here to there will surely cause wear and tear on your vehicle. That makes it a perfect place to open an automotive service franchise. This brings us to number three on our list of the Top 5 Franchises for Sale in Utah: Midas.
#3 Midas – Automotive Service Franchise for Busy Commuters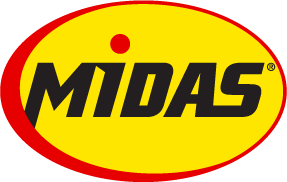 Who doesn't recall the Midas Touch? Midas has been around since 1954 helping busy commuters and Sunday drivers alike take care of their vehicles. Services include repair and maintenance on shock absorbers, batteries, breaks, radiators, heating and cooling systems, and of course, tires. All of these are important to get residents and tourists up into the mountains to ski, or down into the National Parks to take in all their natural beauty.
All that running around the state might make you hungry. Why not let the kids give you a snack that's perfect after a day on the slopes? This brings us to number two on our list of the Top 5 Franchises for Sale in Utah: Flour Power.
#2 Flour Power Kids Cooking Studios – Cooking Classes for Kids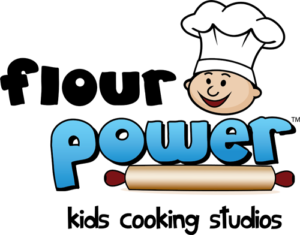 One of the newer franchised brands on our list of franchise opportunities in Utah, Flour Power Kids Cooking Studios is putting kid's culinary lessons on the map. Founded in 2008, and franchised since 2015, Flour Power is an excellent kid-focused franchise that comes with the perks of taste testing! This is a concept started by a mom of two littles, who saw the potential of kids who loved to be in the kitchen.
Now for our number one franchise opportunity for sale in Utah. Shredder Ski School has earned the number one spot on our Top 5 Franchises for Sale in Utah because of its year-round appeal to kids and adults who have made skiing a part of their family life.
#1 Shredder Ski School – Ski Franchise For Kids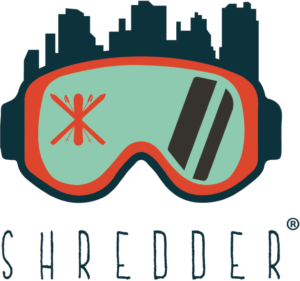 If you live in Utah, you likely ski. If you don't ski, you absolutely know someone who does. And if you don't live in Utah but love to ski, chances are you have traveled there to take in the slopes. Not only do the mountains and natural resources draw people to Utah, but who wouldn't want to live in Salt Lake City? This makes this state an ideal place to open a Shredder Ski School franchise location.
Shredder Ski School is a safe, fun, indoor space that allows for ski and snowboard instruction year-round in a climate-controlled facility. Professionally certified ski instructors run classes, camps, and parties for all ages, plus there is an open gym and adult workout facility for multiple revenue-producing opportunities. If you're going to live in a place known for skiing and snowboarding, then what better place to set up a year-round ski school where kids and adults alike can practice their mad skills? That's why we think Shredder Ski School is the best franchise for sale in Utah.